Latino: América Gráfica Contemporary Graphic Design.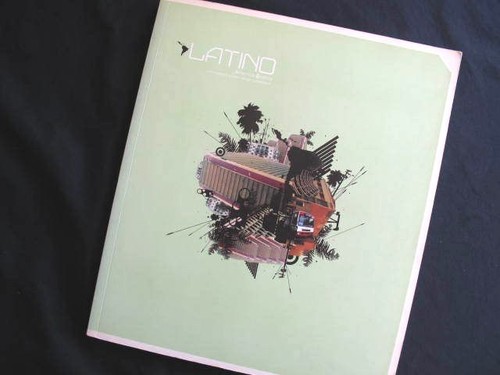 Showcasing new work by well-known and up-and-coming talents in Latin America, Latino introduces graphic design inspired by each country's cultural, historical and urban influences. Mexican wrestlers, Peruvian death masks, Brazilian carnival and Inca panpipes are brought together to celebrate the differences as well as introducing the similarities with the rest of the world. 
This sale don't Include the CD-ROM.
Paperback: 176 pages
Publisher: Die Gestalten Verlag (April 15, 2003)
Language: English
ISBN-10: 3931126951
ISBN-13: 978-3931126957
Product Dimensions: 10.5 x 8.9 x 0.6 inches
---
---
---
CULTURAL AUCTION ITEMS presents a series of objects related to culture: Books, Objects, Design, Music and Art . Javier Martinez.