The Great American Pin-Up
                                       The Great American Pin-Up | Cultural auction  items
The Great American Pin-Up (English, German and French Edition).  This illustrated text tells the story of the American pin-up as a genre as utterly American as the paintings of Edward Hopper. It describes the genre's origins and development, showcasing the most important artists.
Details 
Hardcover: 448 pages
Publisher: Taschen; 1st edition (January 1, 2006)
Language: English, German, French
ISBN-10: 0681891033
ISBN-13: 978-0681891036
Product Dimensions: 10.3 x 7.8 x 1.4 inches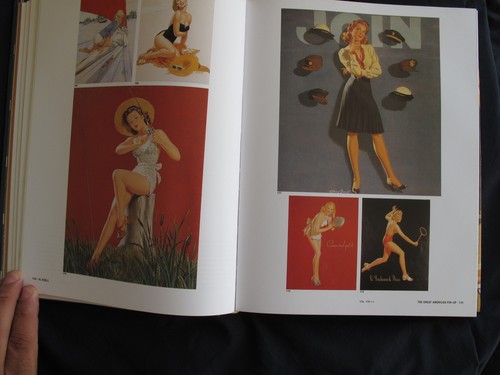 ---
---
CULTURAL AUCTION ITEMS presents a series of objects related to culture: Books, Objects, Design, Music and Art . Javier Martinez.