World Architecture A Pictorial History 1963 Hardcover Vintage Reference book Art
---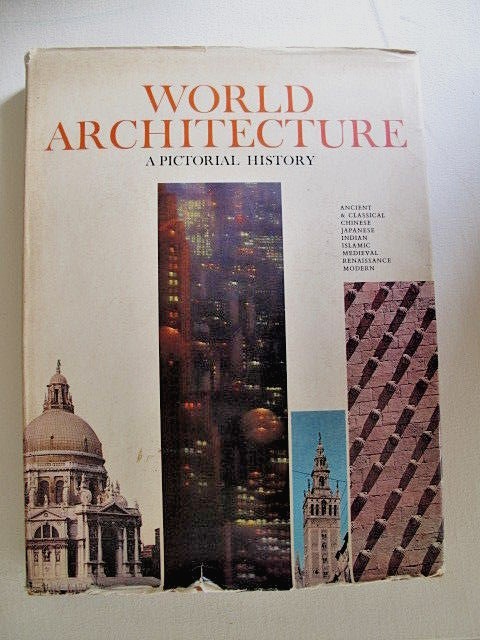 Book that resumes world architecture with ancient & classical examples. Includes photos, croquis & drawings of Chinese, Japanese, Indian, Islamic, Medieval, Renaissance and modern architecture
Printed 1963 in Italy- Color & B/W Photos + Drawings. Architecture from all over the world from different times.
Production & design: Paul Hamlyn | Introduction by H.R. Hitchcock
Authors:
Seton Lloyd, David Talbot Rice, Norbert Lynton, Andrew Boyd, Andrew Carden, Philip Rawson, John Jacobus
Editor: Trewin Copplestone
Book Condition: Good. 
Dust Jacket Condition:  Good- 
Size:
10 1/4″ – 13″ tall.
good condition inside, Filled w/ photos in color and b/w. 348 indexed pp. Heavy | 
Oversize volume.
Book details
Hardcover
Oversize publication.
Publisher: Paul Hamlyn; Edition and Printing Not Stated edition (January 1, 1963)
Published by McGraw-Hill Book Company Inc., New York
Product Dimensions: 10 1/4″ – 13″ x  1 1/4 inches
Shipping Weight: 3 pounds
---
Visit my ebay auction store.
---
CULTURAL AUCTION ITEMS presents a series of objects related to culture: Books, Objects, Design, Music and Art . Javier Martinez.